BEST PRODUCTS FOR ANYONE NEEDING SELF-CARE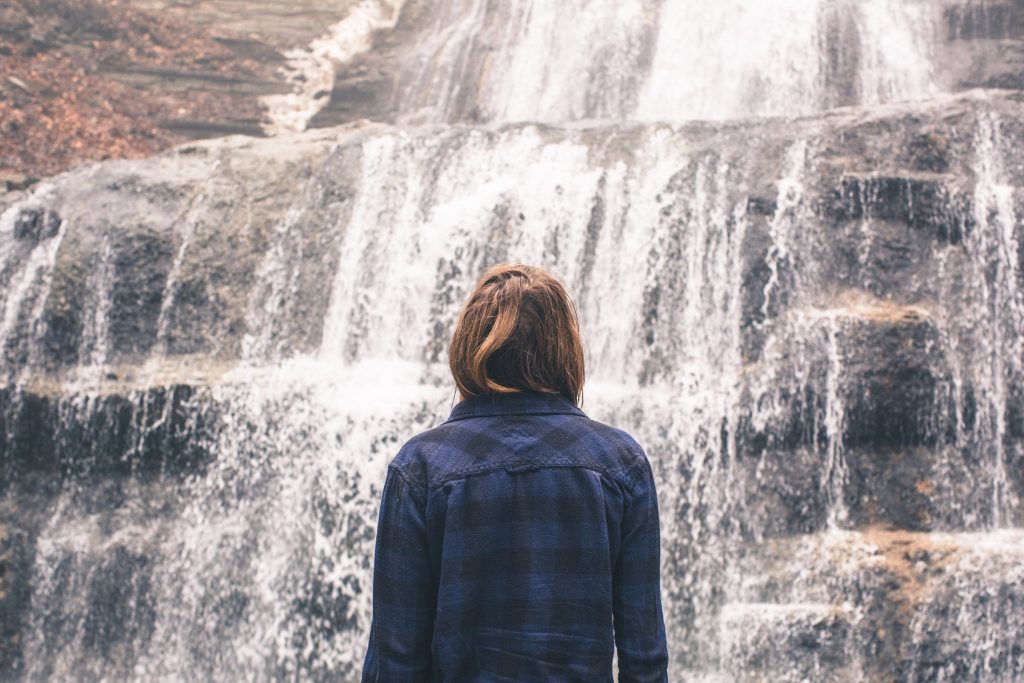 I am an affiliate for Amazon. If you purchase any of the products on this page, I may get a small commission at no additional cost to you.
Self-care is the habit of stepping back from the cares of this world and finding life-giving activities to pour into your physical, emotional, mental and spiritual health especially during times of stress.
Exactly, what type of activities would those be you might ask?
The simple answer is any activity, project or action that brings joy to your heart, health to your body, or has a rejuvenating effect on your spirit or mind, any such activity has the potential to be self-care.
To truly take care of ourselves, our bodies need rest, our minds need to be renewed and our spirits need to be fed the Word of Life.
Recently, a group of us got together and we were discussing self-care. We began to share with each other things that have given us joy, made us smile, inspired us or helped us relax.
We couldn't help but share them with you!
I have added the descriptions and links in case you would like to try any of them out in your self-care adventurex.
when you need Physical Self-Care
THE ARTNATURALS GIFT SET
The ArtNaturals Aromatherapy Essential Oil and Diffuser Gift Set have proven to be perfect for helping us relax after a long day at work. It's a personal favorite of many of my family members and friends. I turn on my diffusers every single day.
This set comes with a sweet little diffuser & 8 essential oils
It has 7 LED lights that can be set to stay on one color or can be set to cycle through all 7 colors. We like to turn it on in the living room and use it as a nightlight when we go to bed.
This diffuser has a timer with 3 settings that can be scheduled to stay on for 1 hour, 3 hours or continuously. We turn ours on to the continuous setting and when the water runs out, it will turn itself off automatically.
We think you should add this one to your self-care list today.
Vis-Ting eSSENTIAL oIL SET
If you already own a diffuser but you are in need of new pure grade essential oils, this set of 6 VisTing oils will help you create your own peaceful little corner of the world. And, they are extremely affordable!
Dream North Gel Pillows (2-Pack)
We can all agree, sleeping well is the perfect start to great self-care.
If you need a good night's sleep, the Dream North Gel Pillows are a great place to start.
These luxury gel-filled pillows are made with special no-shift construction.
And they are constructed to offer comfort for side and back sleepers.
The Dream North Pillows are chemical and allergen-free so they are a good option for anyone who suffers from allergies or asthma. These pillows are dust mite, mildew and mold resistant!
They're a perfect choice for many nights of restful sleep.
BlankieGram Faith Throw Blanket with Inspirational Thoughts and Prayers
The Blankiegram Faith Throw is the perfect way to wrap yourself or someone you love up in prayer.
The company says their goal is to "Cover the World in Hugs and touch the hearts of those in need". I think they do that well with this blanket.
When you purchase one, you are also helping someone else. With every purchase, the company donates blankets to those who need love and encouragement. How's that for sharing a bit of self-care?
I am a sucker for anything pink. The folks at Blankiegram say the beautiful pink color " is a color that shows appreciation, respect, and admiration. Pink also enhances self-esteem as well as artistic and creative energies. Spiritually, Pink is the color of the heart and represents unconditional love, tenderness, caring, and compassion."
This blanket comes not only in beautiful pink but also in teal, purple. and silvery blue.
I think we should buy one in every color to have on hand when we need to give a special gift to someone who needs a little bit of encouragement.
Single Serve K Cup Coffee Maker Brewer for K-Cup Pod & Ground Coffee by Sboly
Is there a better way to start your perfect day than with a great cup of coffee? I don't think so!
Creating your cup of morning coffee in this single cup coffee maker means you get a fresh cup of coffee every single time you use it. No more burnt, old coffee taste! How's that for self-care?
This 2 in 1 brewing system allows you to brew a cup of coffee using your favorite ground coffee or your favorite K-cups. A button on the side allows you to choose your preference.
This coffee maker also has a self-cleaning function. Press two buttons and the machine will clean itself. Forget to shut off your machine? Don't worry, the machine will automatically turn off after brewing a cup of coffee. A coffee maker is a morning must-have!
Products for emotional self-Care
Daily Writing Journal for Men & Women.
Journaling is the best way to get all of those swirling thoughts, questions, hopes dreams and prayers out of your head and your heart and down on paper.
Journaling helps you process the things that are causing you to worry or those things you just don't have the answer to. When you take the time to pour it all out, suddenly the world doesn't seem so overwhelming and the answers become crystal clear.
This beautiful journal includes stickers, a habit tracker, monthly reflections, and a gift box!
IT IS PERFECT FOR SELF CARE with page after page of Inspirational quotes, guided prompts, and a gratitude section included!
Travelers Notebook Refillable Journal Faux Leather Shining Cover with Zipper Pouch
Another great option for journaling is this beautiful sparkling, black traveler's journal. If you need to process your thoughts on the go, this is the journal for you.
This refillable journal comes with 2 blank notebooks inside perfect for putting those thoughts on paper when you don't want or need prompts to clutter up your pages.
The zippered section is an added bonus. You can use the notebook as a small clutch when you go on long or short trips.
I think you should schedule your next vacation and take this journal with you.
Disney Pixar UP
Sometimes when life gets overwhelming, the best thing we can do is turn it all off for a few hours and just unwind.
And what better way to do that than to spend a few hours with the family watching a movie that is uplifting and inspiring.
The story of UP begins with the beautiful love story of Carl and his bride. Ellie.
After Ellie passes away, Carl decides to attach a thousand balloons to his little home and float off to South America. Unbeknownst to Carl, an 8-year-old Wilderness Explorer Scout named Russell has hitched a ride and is now part of Carl's adventure.
UP is a wonderful story of two unlikely individuals that discover how much they need each other.
It's the perfect feel-good movie for an afternoon spent with the people you love.
Twenty Wishes (A Blossom Street Novel)
Want to go off to your self-care happy place? Debbie Macomber has just the ticket for you.
In the novel, Twenty Wishes, four widows each make a list of wishes or things they've secretly always wanted to accomplish but never did.
Debbie transports us to Blossom street and into the lives of a group of inspiring women who aren't afraid to act on their dreams!
This feel-good novel will have you making your own list of wishes…
After all, dreams really can come true.
for Mental Self-care
Mental self-care involves keeping our minds alert and always open to learning. Reading, completing puzzles, and engaging the creative part of your brain is an important part of self-care for your brain.
How to stop worrying & start living
Dale Carnegie's book, How to Stop Worrying and Start Living is a classic read.
Psychologists & Doctors' believe:
Worry can have a negative effect on your overall health and well-being.
Worry may interfere with your sleep.
Worry can negatively impact your relationships.
Worry is one of the factors for High Blood Pressure.
Worry causes headaches and muscle tension.
The book gives step-by-step basic techniques for analyzing worry in order to develop better coping skills.
A very interesting section of the book deals with 'How to eliminate 50% of your business worries'.
The 125 Best Brain Teasers of All Time
The Best Brain Teasers of All Time puts your mind to the test with:
125 Brain Teasers that require no special skills to solve. Plus, each question comes with an optional clue in case you get stumped and a handy answer key in the back to test yourself or play with friends
Brain Teasers for Every Level that cater to beginners and advanced masterminds alike, with brain teasers organized by level of difficulty to improve your skills as you move forward
Hints of History that provide fun facts and background information for every brain teaser
Coogam Metal Wire Puzzle Set of 16 with Pouch
This puzzle set Includes 16 different style metal wire puzzles, made of high-quality metal.
Each puzzle keeps its shape from keeps from bending and breaking.
The IQ toy doesn't have sharp edges to keep you and your children safe.
The ring puzzle is specially designed to test your brain, It helps with practicing concentration and focus.
For Spiritual self-Care
When we need a book that ministers to our hearts, we know we can turn to authors like Max Lucado and Mark Batterson. Although each one has their own unique style, both of them have an ability to tell stories that paint a picture of Christ's love in a way that is pretty much unparalleled. Any book by Mark Batterson or Max Lucado is sure to inspire you. We have chosen to focus on two that we want to read.
Unshakeable Hope
In Unshakable Hope, Max Lucado assures us that for every problem in life, God has given us a promise.
Max Lucado has chosen 12 Bible verses and uses each of the promises to help equip us to overcome difficult circumstances.
Max helps us focus on the promises rather than the problems.
Max continually reminds us that for every problem that comes in life, God always gives us a promise.
Whisper
Many people have a tough time believing God still speaks. Sure, God spoke to His people in the Old and New Testament, but is He still speaking now?
We think so!
Mark takes us through the seven love languages of God in his book Whisper;
He says you'll be able to hear God's voice as He speaks through Scripture, Desires, Doors, Dreams, People, Promptings, and Pain.
God is speaking, we need to make sure we know how to listen!
Beautiful Word Journaling Bible
The Beautiful Word Bible is created with blank space on every page so you can add your own journal entries, drawings or other art creations.
The Bible Crafted on high-quality paper with 500 illustrated verses.
The Word will help you discover inspiration and wisdom to take you through every season of your life.
NIV, Journal the Word Bible for Women, Leathersoft, Brown/Pink
This is another great feminine option for you as you work on your spiritual self-care. Daily Bible reading and prayer are an important part of keeping yourself strong spiritually.
yOUVERSION bIBLE aPP
YouVersion is a part of my self-care routine each morning and it can be yours as well.
In case you don't know, YouVersion is a Bible Reading app. In addition to having a multitude of different versions of the Bible on it, it has hundreds of Bible reading plans and devotionals that you can choose to sign up for. The reading for the day shows up in your app each morning.
Keeping up with Bible reading is easy with YouVersion. Since many versions of the Bible can be played aloud, I am able to open up the app to my plan, The Entire Bible in a Year, and just push play. I then listen to my daily Bible readings while I am getting ready for work. And, because it's part of my daily routine, I manage to listen to the entire Bible each year.
The YouVersion app has been installed on over 380 million phones, Ipads, tablets. and other devices so you're in good company when you download it.
Partners of the YouVersion Bible App have made it possible for the company to offer 1,904 different Bible versions in 1,303 languages free and without advertising.
A review of self-care strategies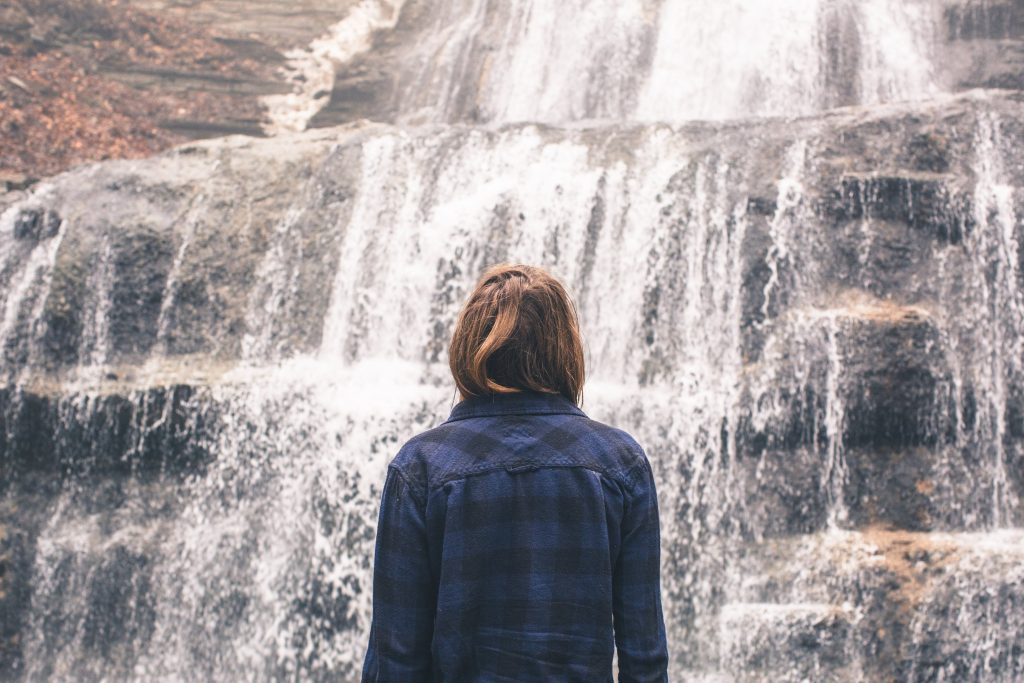 let's put it all into practice:
Take the time to invest in a few self-care products this week in all four categories.
Then to put self-care into practice, take out your journal (perhaps one of the journals shown above) and write down all of the self-care strategies, activities, and exercises you can think of in all four categories that will help to restore balance to your spirit, soul, and body. Just write everything you can think of. Don't edit as you go.
Now, take out your calendar, day planner, or open your online calendar and schedule in a few self-care activities that you have written down in each of the four categories: the physical, emotional, mental and spiritual facets of your life.
You'll discover scheduling and practicing self-care is not as difficult as it sounds.
I have provided a guide in the Download below.
Click on the button to download a free printable to help you create your self-care plan.
Make this activity and others like it an important part of your weekly planning time.
"You owe yourself the love that you so freely give others."
Comment below on ways you plan to incorporate self-care into your schedule this week.