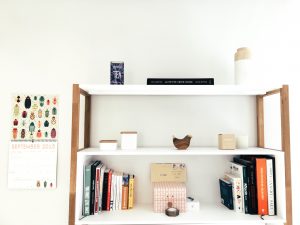 Day One:
The Power of If!  By Mark Batterson
Batterson says,
On August 15, 1987, Howard Schultz was faced with the toughest decision of his life—whether or not to buy a small chain of coffeehouses with a strange name: Starbucks.
In his memoir, Pour your Heart into It, the architect behind the Starbucks brand reflects on his what if moment
"This is my moment, I thought if I don't seize the opportunity, if I don't step out of my comfort zone and risk it all, if I let too much time tick on, my moment will pass. I knew that if I didn't take advantage of this opportunity, I would replay it in my mind for my whole life, wondering: What if."
Howard Schultz made a defining decision to give up the safety net of his $75,000 salary to pursue his passion for all things coffee. Starbucks stock went public five years later, on June 26, 1992. It was the second most actively traded stock on the NASDAQ that day, and by the closing bell, its market capitalization stood at $273 million.
Starbucks now has 16,580 stores in 40 countries, with resources topping $4.7 billion, and 137,000 employees total twice the population of Greenland. By conservative estimates, Starbucks sold 3,861,778,846 cups of coffee last year….
On the flip side of the Starbucks success story, Batterson cites the Biblical example of a man who did not find his calling:
"One of the saddest epitaphs in the Bible is hidden away in Jeremiah 46:17. It reminds me of an old headstone in an old cemetery, overgrown with weeds." says Batterson,  "The prophet exclaims,
Give Pharaoh of Egypt the title King Bombast, the man who missed his moment. (NEB)"
Because he missed his what if, he took his if only regrets with him to his tomb,
What if thinking can keep us stuck in a life of regret like King Bombast.
Or we can take counterfactual thinking and turn our if only regrets into what if opportunities.
Batterson says in the end, after all, we won't regret what we actually did that we wish we had not done. We will regret all the what if dreams that we never acted on.
Where are you today in your What If journey? Are you ready to go after the opportunities placed in front of you? Are you ready to take that What If moment and make it the tipping point to change the course of your life?