7 Survival Tips for Working Moms
An Overview
Being a working mom is not always easy, in fact, it's usually just the opposite! But someone has to pay the bills, right? So you throw yourself into both working and parenting and make every effort to be the very best mom and employee you can possibly be.
If you're like most moms, you probably make it look easy even when the typical weekday morning looks like the following:
You greet the day at the crack of dawn, take a shower, get dressed, put your makeup on and flat iron your hair. You get everyone else up. Make breakfast. Take the time to get the children fed and dressed. Make sure everyone has backpacks, library books, clothes, and lunch money. Before leaving the house, you make sure the animals have the food and water they need while they are home alone. Then you head out the door without forgetting anything or anyone! You drop the children off at school, stop for gas and pick up lunch (because you know once you get to work you won't leave the building until it's time to go home). You complete the 35-minute commute through city traffic and make it to the office just in time to turn your computer on at exactly 8 am.
Whew! And, the day is just beginning!
So, how in the world do you survive this rat race day in and day out?
I'm going to give you 7 survival tips to help make your life easier!
Are you ready?
---
Plan meals ahead of time and make them easy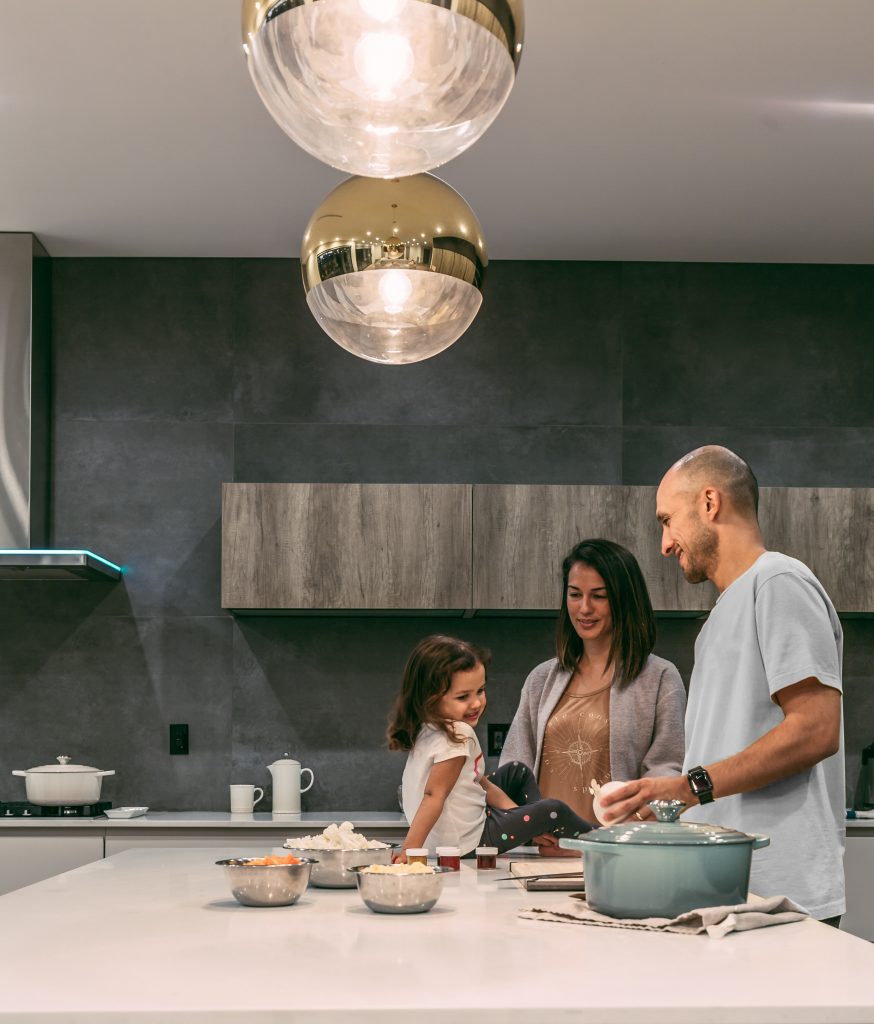 There are several lifestyle areas we can work on but we're going to just cover a few of the major ones in this article!
Let's start with meal planning.
Family time is limited when you're a working mom and children grow up way too fast so make mealtime a time to spend making memories with your children. Include everyone in the cooking and the cleanup. Make it fun.
If children are old enough sit down together and write up meal plans weekly. Not only will it be a time to spend with your children but having a solid plan of what you are going to cook for the week will save you time and will reduce dinner time stress.
On weeknights, try to create meals that can be prepared in no more than 30 minutes.
Consider making meals ahead of time so you can take them out of the fridge or freezer and just reheat them.
When cooking for the family, make extra for lunches or for leftovers for the next day. If having leftovers, considering serving different sides with your main dish to change things up a bit.
Soups are not difficult to make and it's easy to make enough to serve a family for 2 or 3 days. The following are a few soup recipes for you that are good working mom recipes: Taco soup, chicken soup, and potato soup.
Another good choice for fall is a big batch of beef stew cooked in the crockpot. Just put all of the ingredients in the crockpot before going to bed the night before or in the morning before you leave for work and let it cook on low all day long. It's nice to come home to a meal that's all ready to serve!
This chicken and rice casserole is also a good choice to prepare ahead of time but if you don't have time to make it ahead, the preparations are still easy and make for a quick dinner especially if you use rotisserie chicken.
Taco bars are always a hit with the kids. Cook up the taco meat, taco shells, the refried beans and chop up all of the toppings. Set everything including plates and silverware out on the counter or a buffet and let everyone serve themselves.
Laying out a sandwich buffet with various types of sandwich meats, various loaves of bread, chips, fruit, and desserts much like the taco bar makes for an easy and fun dinner on busy nights.
You don't always have the energy to cook a big meal so set aside money to be able to buy take out one day a week or order pizza on Friday or Saturday night and make it a special family movie or game night. Again, it's about making memories not just having dinner!
And, lastly, use paper plates especially on busy nights to save time with clean up.
Delegate chores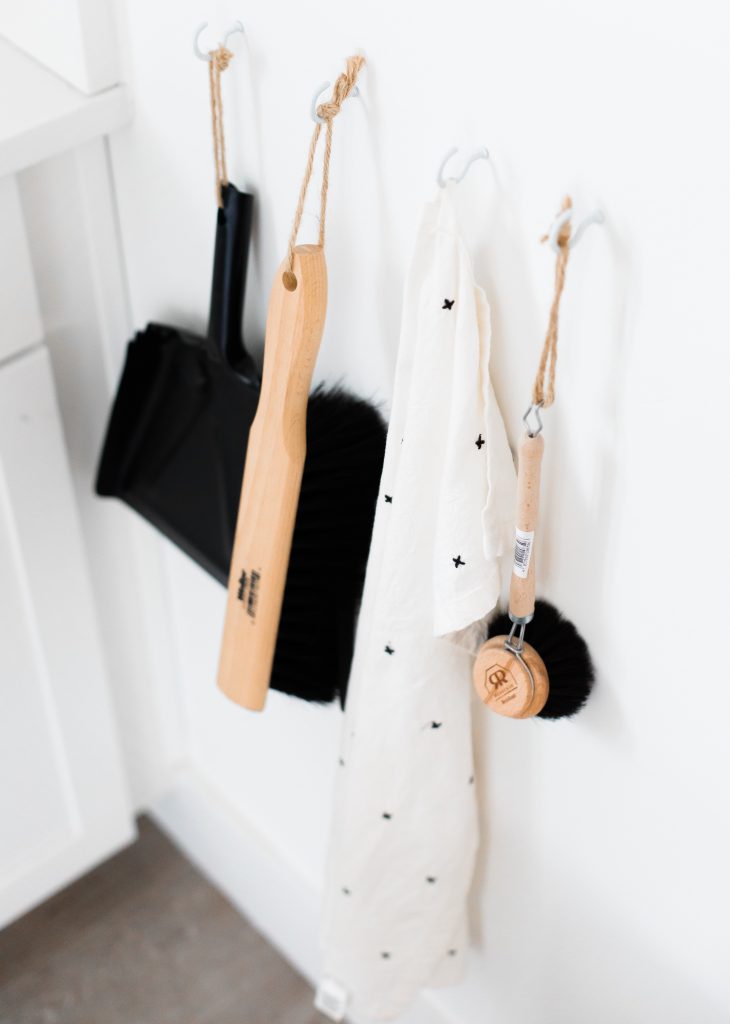 Household chores and yard work are also things that too often fall on mom to complete. But chores are another thing that can be done as a family.
Have a family meeting and assign chores to all household members.
Set aside one day for everyone in the family to help clean the house or schedule chores to family members to complete throughout the week so the house stays clean.
If you have a really busy household and if it's financially feasible, hire a professional housekeeper or hire a teenager that needs a little extra cash to help with vacuuming, mopping, dusting and cleaning bathrooms.
The same thing applies to yard work. Hire a professional or a neighborhood teen to mow the lawn and trim the edges if you can.
Even if you can hire outside help, children need to learn to be responsible for helping around the house so make sure they do have daily chores like making their beds, picking up toys or belongings and helping with dinner clean up.
Check out our list of age-appropriate chore recommendations below:
Age-appropriate chores for 2 to 3 year old
Pick up toys and help put them away Put clothes in the hamper
Put away books
Help Dust
Age-appropriate chores for 4 and 5-year-olds
All of the above and
Help feed the pets
Water the plants
Make the bed
Age-appropriate chores for 6 and 7-year-olds
All of the above and
Help set the table
Help to clear the table
Load the dishwasher
Sweep the floor
Clean bedroom
Age-appropriate chores for 8 and 9-year-olds
All of the above and
Help make dinner
Wipe off the table
Help put away the groceries
Feed and walk the pets
Help make snacks
Age-appropriate chores for 10 and up
Unload the dishwasher
Sweep
Vacuum
Take out the trash
Cook easy meals with supervision
Change the bedsheets
Help fold and put away clothes
Next, Post a family calendar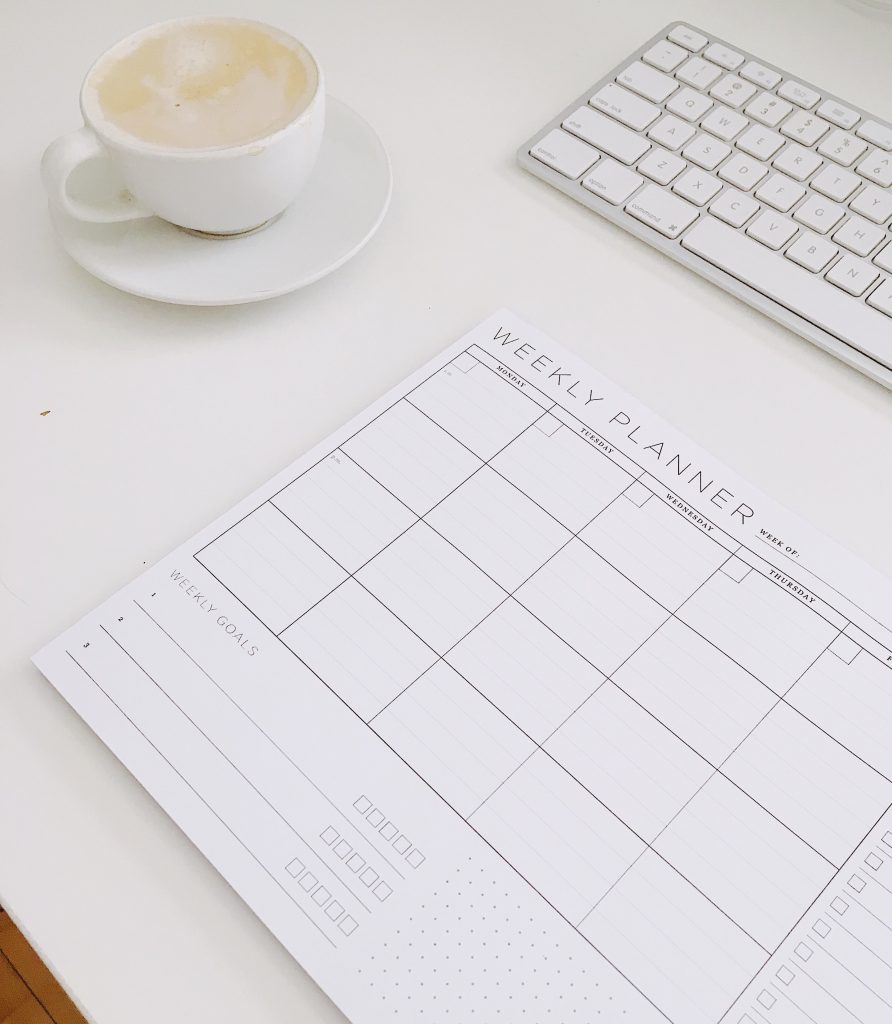 Families have a lot going on these days so it's important to know where everyone needs to be each day.
Post a calendar on the refrigerator or in a place where everyone can see it. Pencil in all of the family appointments and events to avoid overscheduling. (Don't forget to add vet appointments as well. Pets are family too!)
When you can, trade-off carpooling duties to sporting, school and church events with other parents and note who's picking up who on your calendar.
Schedule doctor, dentist, and eye doctor checkups for the children on the same day to save time and limit the time you have to take off work.
Pencil in chores for each day and who is responsible for completing them.
If you don't have meal planning forms, add your menus to your calendar.
Order Groceries and cleaning supplies online and have them delivered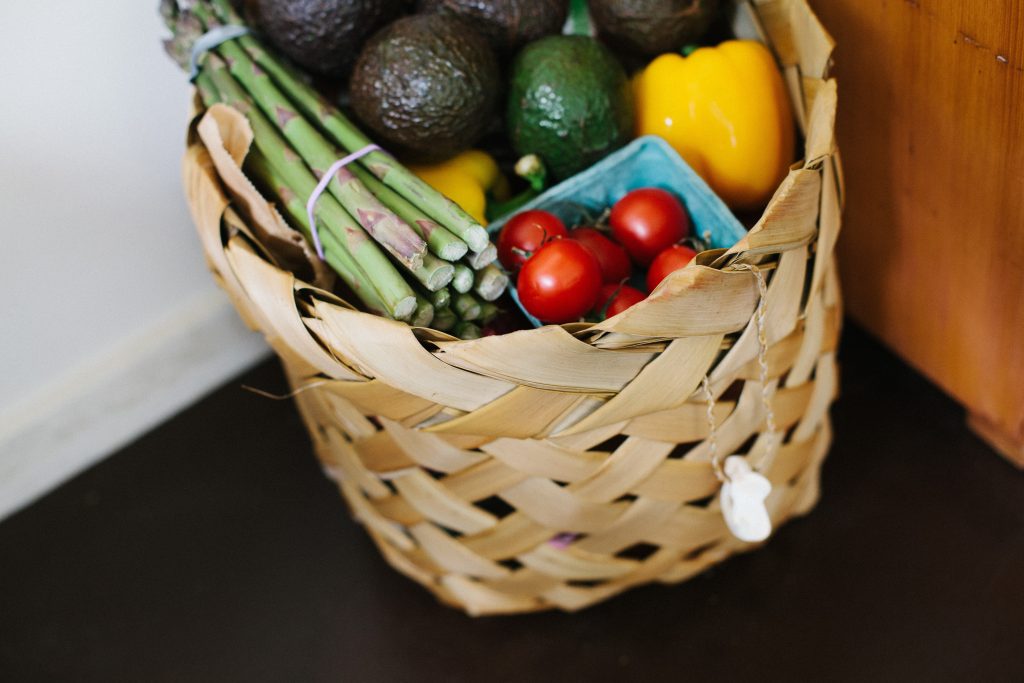 Another activity that is stressful for moms is grocery shopping. You have to load up all of the kids, get them in the store, pray no one has a meltdown, hope you remember to buy everything on your list, wait in line for an hour to check out, get everyone loaded back in the car along with about a hundred bags of groceries and then head home where you get to unload everything and everybody and then put everything away…. It can be exhausting.
But many grocery stores now have online ordering. Once you order, the store will either shop for you and you can pick everything up on your way home from work or you can have your groceries delivered. If you're a working mom you definitely need to take advantage of these services.
To save time and lots of stress, consider ordering your groceries online and pick them up on the way home from work or have them delivered straight to your home.
It's simple now to purchase snacks, dog treats, cleaning supplies and the like through the Subscribe and Save Program on Amazon or pet supplies through Chewy.com and have them delivered to your door monthly.
Another alternative to heading to the store is to order all of your cleaning supplies through Grove Collaborative and have those shipped to you.
Anything that saves you time so you can be with family is a good thing.
Schedule Bill Payments and other appointments online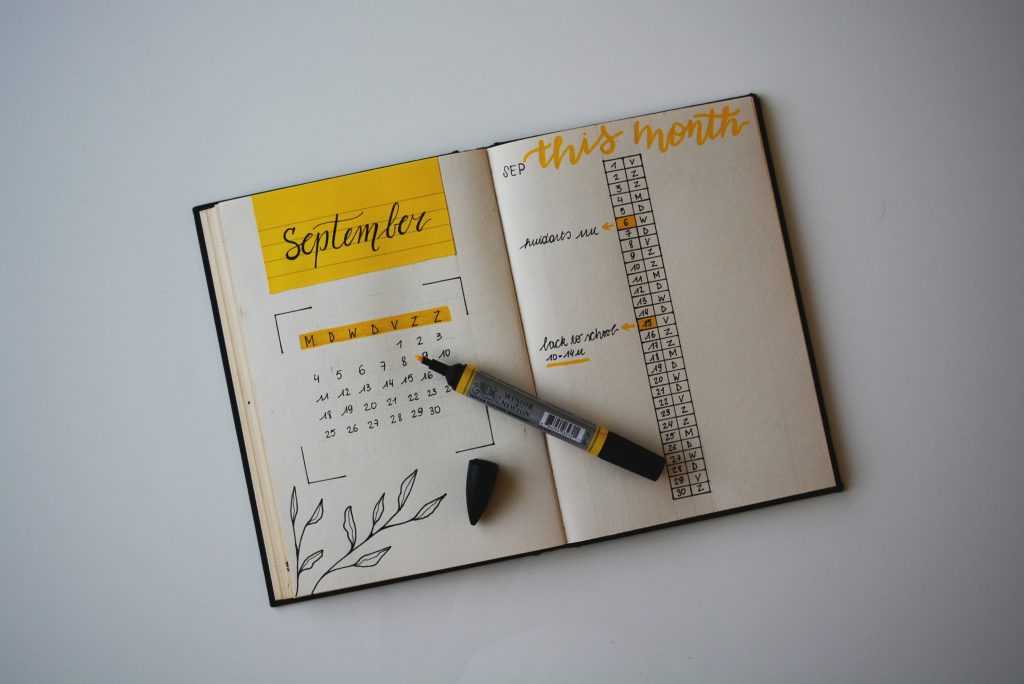 Another helpful habit is to schedule as many bill payments online as you possibly can.
Also, set appointment reminders on your phone so you don't get busy and miss anything important.
Keep your to-do list for the day online where you can access it on your computer or your phone.
Schedule family events on a calendar that your spouse and older children can also access.
Ask for help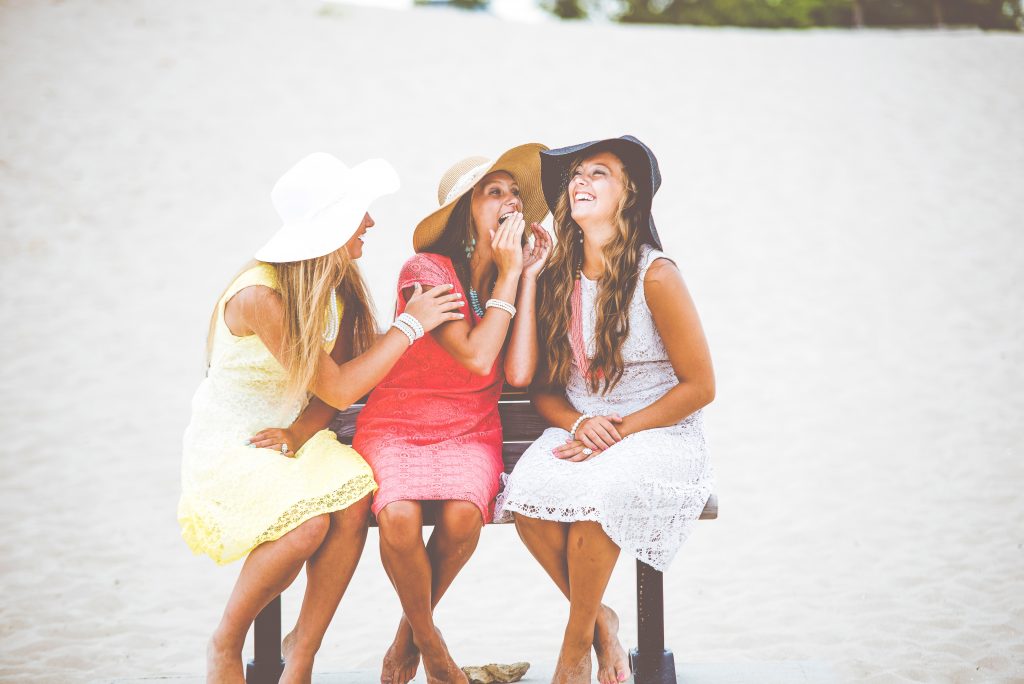 Ask for help!
When you are at work, you handle employee questions and problems, return phone calls, and go to meetings. You dedicate yourself to being the best employee/employer you can possibly be.
You leave your office at 6:00 pm just in time to pick up the little ones. You rush home, cook dinner, wash the dishes, help with homework, start the laundry and baths and do everything you can possibly do to be the best mom you can be.
It's a lot for any one person to manage. Sometimes, it's just too much to manage. Sometimes, you just need help.
When you need help, you need to ask for it.
If you have extended family in the area, they will very likely be happy to take the kids to gymnastics or soccer practice.
Other moms may be participating in the same events and would be glad to trade off carpooling to various places.
Even a little bit of assistance can relieve a whole bunch of stress especially when you are being pulled in several different directions for work and family.
Give yourself Grace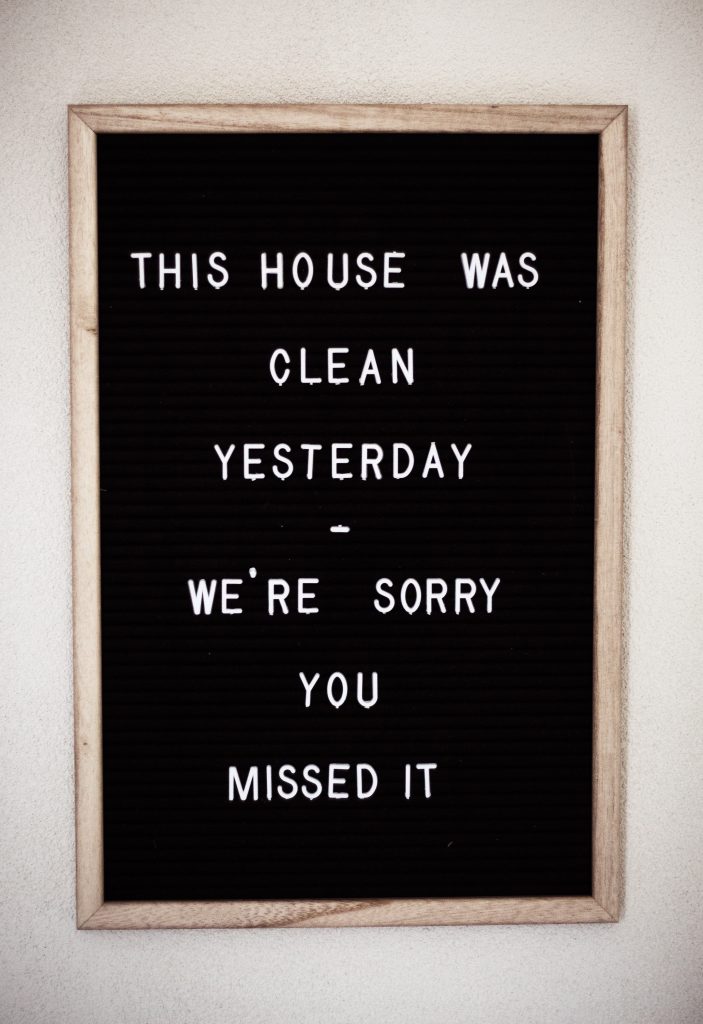 Finally, give yourself grace. Besides being an employer/employee and a mom, you're a wife, a daughter, sister, friend, neighbor, and a volunteer among other things!
.There will be times when you can't get it all done. You may end up having to hit the drive-through for fast food, your house may not get dusted for a week. The laundry might not get folded. Recognize your limitations and give yourself grace. You can't always be all things and in all places for everyone.
Call-to-Action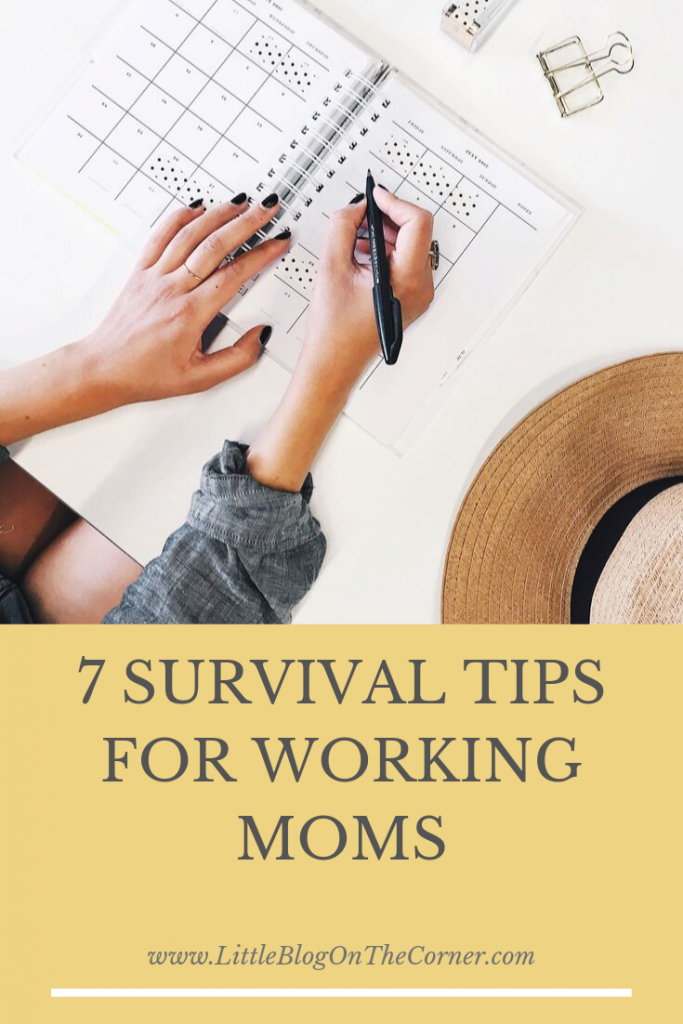 As we're heading into fall, it's the perfect time to evaluate routines to see what's working and what is not and what can be changed, eliminated, and updated.
Find a quiet space this weekend and come up with ways you can make your life a little bit easier. Start by making a list of everything that has to be done. Then come up with a list of solutions. Phone a friend and have them work through the process with you if that will help.
Don't just come up with lists and solutions. Follow through with your ideas by setting up new systems and strategies for meal planning, chores, grocery shopping, and other tasks that seem overwhelming. Find ways in your day to ask for help. It is better to recognize your limits now than to push yourself too hard to find yourself in a situation where your health and relationships are failing.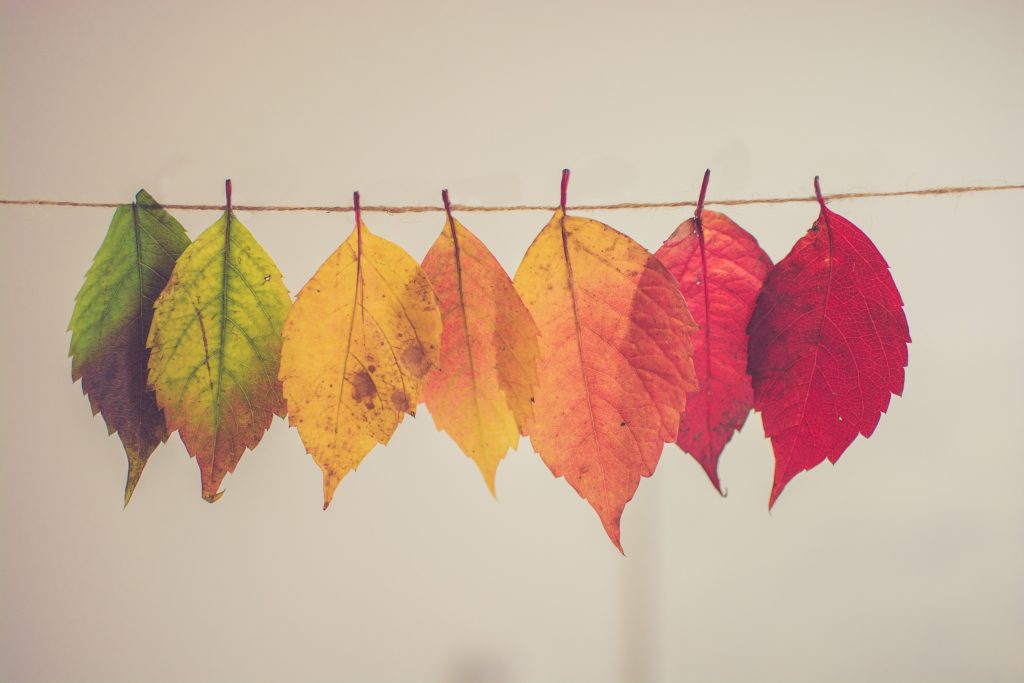 Let's Review
Take the time to plan your meals and focus on menus that are fast and easy to prepare.
Delegate chores. Almost any age child can help in some way. Don't try to make it a habit to do it all.
Post a family calendar so everyone knows what activities are scheduled and to hopefully prevent overscheduling.
Order your groceries ahead of time and have them delivered or pick them up as you are headed home.
Schedule your bills to be paid automatically.
Set appointment reminders on your phone so you don't forget anything in the rush of the day.
Ask for help. If you have extended family members who can pick up the children occasionally or other moms who can transport, then ask for the help and pay them back when you can.
Lastly, recognize your limitations and give yourself grace.
Let me know in the comments below how you successfully manage to be a working mom?